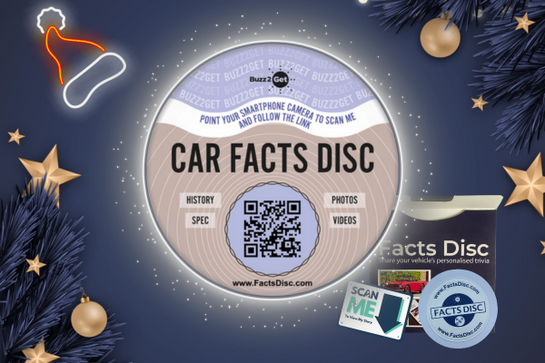 NEW GIFT PACK RANGE
Each of our Facts Discs now comes with a Gift Pack option! So if you're on the hunt for a truly extraordinary present that will stay useful for years to come, then our Gift Pack range is the ultimate winner.

GRAB ONE TODAY BY GOING INTO YOUR PREFERRED FACTS DISC DESIGN AND SELECTING THE 'GIFT PACK' STYLE!
SHOP NOW
Keep your car's memories alive!
It's a well known fact that the provenance of a classic car adds value and equity, making it distinct and highly desirable. 
Whether you are a classic car owner, a restorer, or a seller, Facts Disc will help you preserve and drive up your pride and joy's current and future value. 
SHOP NOW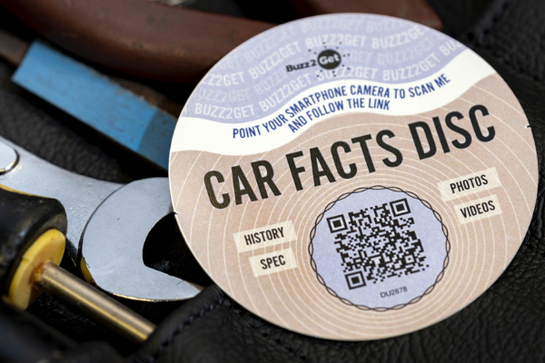 What is a Facts Disc?
Facts Disc is your classic car's specialist information holder. A file just for your car where you can build its value by storing everything that makes it authentic and document its history, restoration and other achievements on the go throughout your entire ownership. 
SEE HOW IT WORKS
Here's an example of how one of our customers is driving value using our Facts Disc.

This Car Facts Disc belongs to Will at Malkin Motorsport, sharing about one of his finest projects. This Avenger is a recreation of the 1976 BTCC Championship winning car as driven by Bernard Unett. 
VIEW HIS STORY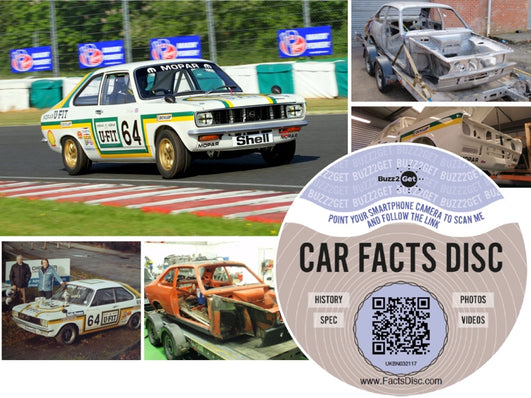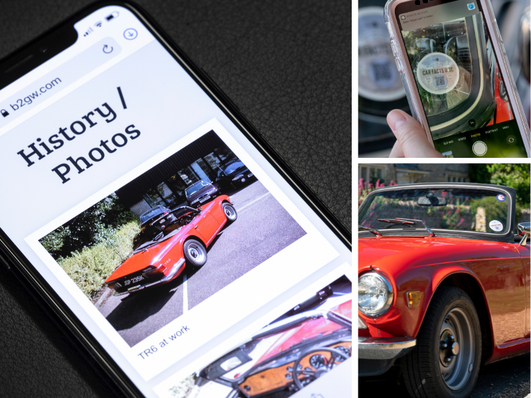 What makes our Facts Disc so desirable?
Single Purchase
You only pay for your Facts Disc once. There is no hidden subscription, just one Facts Disc per vehicle, for life.
Set up in a chronological order
It's really easy to upload and follow your car's story from start to finish, like its heritage or a complete restoration journey.
Description Field Per Photo
Allows for extensive detail and information, presented in a clean format to tell your car's story in the best possible way. It's great for 'on the go' story edits as and when required.
Designated Space Just For Your Car
Photos can take up a lot of memory, and amongst everything else you may be storing on your PC or print albums, can get easily 'lost in the system' or buried with other photos over the years, Facts Disc will become your designated space just for your car stories, adventures or restoration works.
Secure & Private
It's more than just a bespoke link for your car, because it's only accessible to others when you decide to share it. You are in complete control over who you wish your car's life to be shared with, whether you're collecting its restoration progress for a future sale, or keeping it as a family heirloom. Or quite the opposite, you want to share your adventures with general enthusiasts when having it featured at a car show.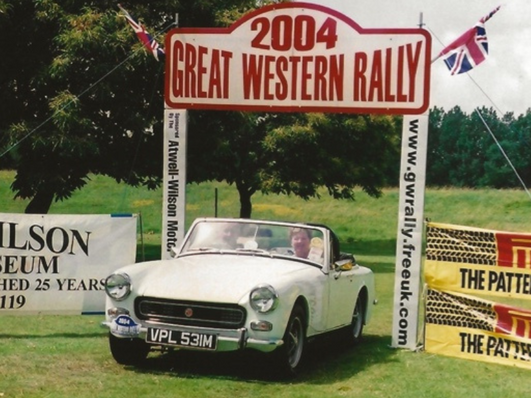 How do you define your car's value?
You will adopt various roles throughout your classic car ownership. From a passion driven owner, you may jump into being a full time restorer or become a specialist car seller. 

This also means that, how you perceive and therefore create additional value to your vehicle will differ immensely throughout those roles.

Anyway you look at it, your classic car's value is fundamentally defined by everything that you do, and more importantly how you're able to document evidence about it - and that's where our Facts Disc comes in - don't let anything of value go by unrecorded.
GET STARTED
Passionate Car Owner?
Bring your car's story to life and share its personalised trivia with friends, family or fellow enthusiasts.
For example, you could include your vehicle's history, photos and videos, specifications or awards, modifications or restoration journey, adventures on the racetrack or touring memories, or road, external links, hire rates plus availability for film or wedding use. You can even show if your vehicle is for sale. 
SHOP NOW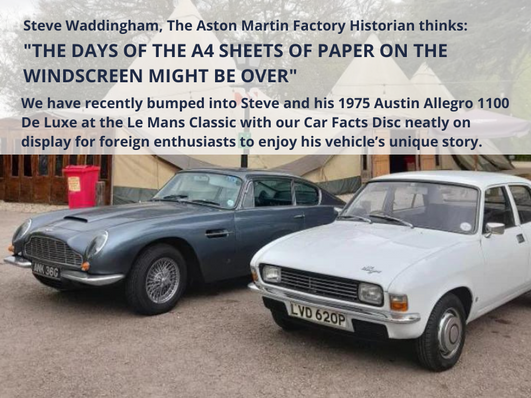 Then, take your story down the pub.
Here's a little trick that makes it easier to share or show your vehicle's Facts Disc story when with family or friends from anywhere at anytime like round the coffee table or down the pub.

Scan your Facts Disc with your phone and save its story link in your browser under favourites, or instead, create a new contact on your phone for your vehicle (i.e. Bentley) and once scanned, add and save its URL (web address) link there. 
Go on and display your Facts Disc on your vehicle's windscreen in time for your next ride out the garage, a club meeting or a motoring event. Then, any fellow enthusiast, event visitors or passer-by will be able to use their smartphone camera and scan its unique code to view your vehicle's personalised trivia.
Full On Classic Car Restorer?
Document your classic car's restoration progress on the go. Take a photo with your smartphone and upload it with a short description. Your entries will automatically appear in a chronological order, helping you preserve information that holds genuine value such as images of original parts, areas that cannot otherwise be seen under the bonnet, or where the repairs and other works are being carried out - all of which become priceless facts and key selling points.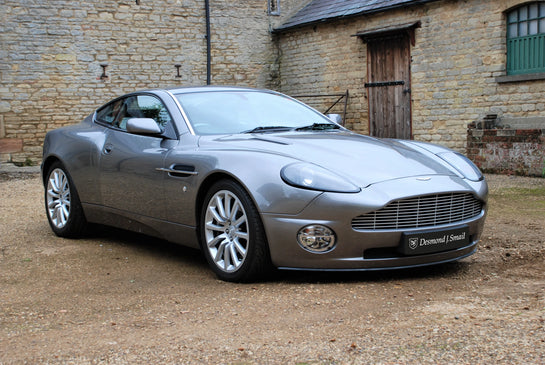 Specialist Car Seller?
If you are trying to sell your classic car for the best possible price, use Facts Disc to compile all of its journey with you, make notes of worthy events and present its restoration history in an organised and detailed manner. 
You will not be able to convey everything that makes your car unique in a single advert posting, so make sure you stand out amongst the others by including a URL link to you Facts Disc - where buyers can really fall in love with your vehicle. 
Vehicle of the Month
Our 'Vehicle of the Month' series is where we share some of the most fascinating car and motorbike stories, restoration projects and travel adventures put together by Car Facts Disc customers and are happy for us to share. This November we're featuring two film icons: Genevieve and The Spyker.
Genevieve and The Spyker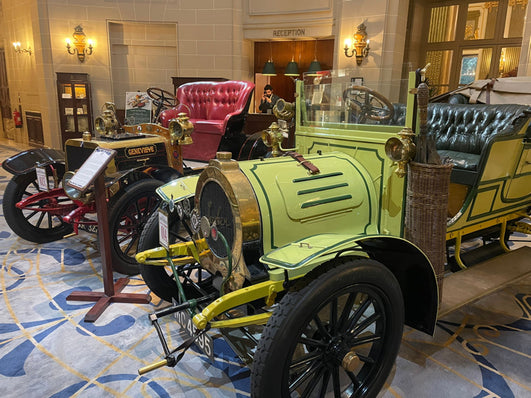 We're in good company
Here are some of the Car and Bike Clubs that are already benefitting from being associated with us and using our Facts Discs. If you would like to get your club involved and receive great discount deals for your members please get in touch with us, we are always looking to grow our network of motor enthusiasts!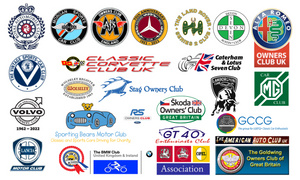 Official Partners
As CarFest's official content partner we have added a whole new level of engagement to their CarFest South event this past August. Thanks to our Car Facts Discs, every visitor was able to discover hidden stories, restoration journeys, niche photographs and even videos about each of the exhibiting masterpieces across the Kwik Fit - Michelin Motorsport and Retro Paddock from the comfort of their smartphones, including this Montgomery "Lightning" McQueen.

The event itself is the UK's biggest family fundraising festival, created by the BBC's Chris Evans. In fact, 2021 has marked the event's 10-year anniversary!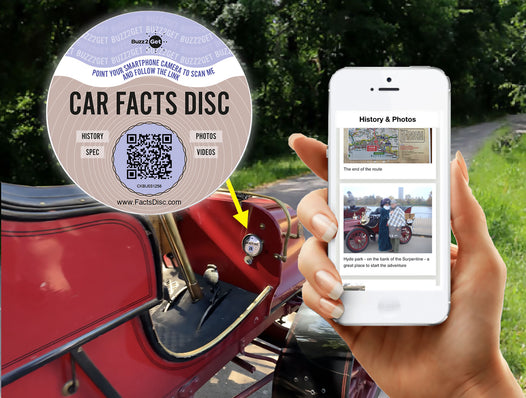 In the same spirit, we are now looking forward to the upcoming London to Brighton Veteran Car Run taking place on the 5th of November 2023. 

Having partnered with Royal Automobile Club, we were thrilled to announce that once again, that our Car Facts Discs will be were at the heart of bringing some truly unique car stories to life.
We also frequently collaborate with our good partner, Footman James; the specialist insurance broker, thanks to our mutual passion for classic cars. Have you heard about their Coffee and Chrome events?